About Health Insurance
What Happens When a Hospital Closes?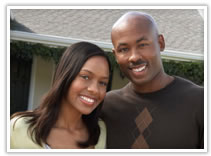 Throughout the United States, thousands of people are struggling in getting the medical attention they need thanks to a difficult health care system and lack of hospitals. Perhaps the area that best illustrates these issues is in Los Angeles, where residents have seen an alarming amount of their health facilities get shut down in the last decade. Since 2000, 15 general acute care facilities have closed in Los Angeles County for a variety of reasons, with about half of them serving residents in Southern Los Angeles. Currently, southern Los Angeles is one of the most difficult places in the country to receive and give health care. It's simply an unattractive area for drawing in new doctors, and with family physicians are already hard to come across, you can see why the closing of a major hospital can be devastating. Due to a lack of funding and inability to keep up with strict medical codes, one of the largest treatment centers in the southern Los Angeles area, the King-Harbor facility was forced to shut down, leaving thousands without a medical facility in their proximity.
The Effects of Closing King-Harbor
The recent closing of the county run King-Harbor has had far reaching effects throughout the community. Located in a largely minority neighborhood, this facility provided medical care to thousands of residents as well as offered plenty of job opportunities. After it was shut down, medical officials estimated that at least nine of the other treatment centers in the area were feeling the effects of its closure. One of the closest ones, St. Francis Medical Center, is likely seeing the largest patient influx, with the already over-extended staff seeing about 25 more emergency room patients every day. Smaller clinics are also seeing more patients, as the nine run by St. John's have seen a 157% increase as well. While these clinics are capable of picking up the slack for now, it could soon become a major problem for the clinics that are already walking a fine line financially. Most of them rely on grants and money from the county to operate, but aren't getting reimbursed for all of the former King-Harbor patients they're now seeing. The hospitals aren't the only ones feeling the effects of King-Harbor's closure - just ask some of the local residents. Now, instead of being right up the street from their hospital, they might be 5-15 miles away from the closest one. 5-15 miles in the notorious California traffic could be the difference between life and death for some patients. Not only that, but with these hospitals filling up with new patients, some people may be forced to get medical attention from facilities even further away if they are full. As you can see, losing a hospital can have negative financial and medical consequences for an entire community.
Next Step