Health Insurance News
Medicine & Religion Don't Mix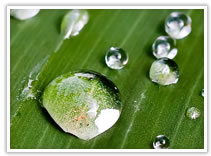 When the worlds of medicine and religion collide, the result is not pretty. Over the last few years, several thorny ethical issues have arisen with regard to coverage decisions for patients of faith. Likewise, the religious influence of some groups over hospitals has also affected patients' access to certain treatments and medications. Generally speaking, the most recent cases involving patients of faith are further proof that religion and medicine don't mix, and the combination of the two usually works to the detriment of patient health. In this post, we'll discuss two current illustrative cases that substantiate the notion that medicine and health insurance should remain as secular as possible.
Patient Denied Necessary Medication
In California recently, an open-heart surgery patient required a hemoglobin-elevating drug before her surgery because of religious beliefs that prevent blood transfusions during surgery. The woman is a Jehovah's Witness and thus could not receive the transfusion she needed to boost her blood count after experiencing blood loss at the hospital. When she solicited her insurance company for coverage for the requisite drug, the patient was denied the necessary medication because of her religion. The insurer justified its response by saying the drug was uncommon, and that the woman was only requesting it because she's a Jehovah's Witness. In other words, the insurer explicitly denied her a medication essential to her survival because of her religious beliefs. The insurance company's actions have caused an outcry over what some view as religious discrimination. The Good Samaritan Hospital of Los Angeles staff argued that the use of the drug was not uncommon for open-heart surgery patients with low blood counts. In addition, the insurer initially approved the use of the drug but then recanted and denied coverage. Both of these facts suggest that the insurer behaved in a discriminatory manner.
Catholic Control of Denver Hospitals
In early 2008, a Catholic hospital group bought control of two large Denver-area hospitals. Once the Catholic group assumed ownership, the newly acquired hospitals were forbidden from offering a range of reproductive services, including all forms of birth control. Emergency contraceptives were also banned, even for rape victims. Likewise, the two hospitals could no longer offer the simple tubal ligation procedure during a cesarean for women who did not wish to have any more children. As a result of the religious influence on the hospitals, health insurance companies struggled to provide their policyholders with the full range of reproductive services that most plans cover. Kaiser Permanente, one of Colorado's largest insurers, had to expand patients' coverage to other hospitals in the Denver area to ensure that policyholders might still receive the treatments and procedures they require.
Next Step