About Health Insurance
Student Health Insurance Basics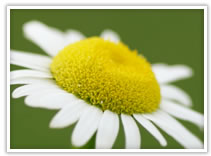 Making sure you have adequate healthcare coverage before you start school is critical, though many full-time students neglect their needs, usually for financial reasons. After all, going to school is expensive enough without compounding those expenses with an overpriced student health insurance policy. However, affordable student plans are readily available from several sources, so quality protection does not have to break your budget. In this post, we will tell you more about the basics of these policies and how to purchase one.
Some might not need private student insurance because they already have a policy from another source. Here are some questions to ask in order to determine if you need to purchase a separate policy:
Are you over the maximum age to be covered on your parents' plan? Typically, most insurance policies will not cover you as a dependent after the age of 25. With some policies, the age limit for a dependent is 23.
Are you outside of your parents' HMO or PPO area? If you attend school out of state, your parents' insurance might not be accepted by local providers.
Does your school offer a college-sponsored plan? Most colleges offer special policies that are institution-specific. However, if your institution requires coverage and you choose not to participate in this plan, you will need to purchase a private policy from the academic institution.
Who Qualifies for This Type of Policy?
Qualification requirements will vary by provider. In general, anyone under the age of 30 who is enrolled full-time in an accredited institution will qualify. Full-time is usually defined as being enrolled for 9-12 credit hours, depending on your insurer. For schools that require some sort of policy, anyone can opt into the school-sponsored offering. College-sponsored plans are issued by insurers that have contracted with a specific institution to extend services to its students.
Limitations
These policies generally have very limited benefits and more exclusions than conventional plans. In this regard, this is more like catastrophic coverage, or protection that is meant to look after major illnesses and accidents only. Policies sponsored by academic institutions tend not to look after things like substance abuse and mental health. Moreover, these offerings usually do not cover prescription medications at all, including everything from antibiotics to birth control. Prospective policyholders should also be aware that most of these policies do not include routine dental and eye care, so these services must be paid for out of pocket.
Next Step