Health Insurance Tips
Your Guide to Switching Providers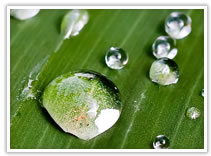 There is a more to consider when switching health insurance providers than we realize sometimes.
First Know Your Spending Habits
Like any other investment or major purchase, before shopping around for a policy you should prepare useful and relevant information ahead of time. When shopping for the best deal it is helpful to know as much as possible about what kinds of expenses you need coverage on. Like taking an assessment and inventory of your home before insuring it; you should do the same for the health of yourself and your family. Find out what you are really spending on medical expenses. Gathering the following information will be useful for you when shopping around and your potential insurers:
Gather the facts on your current coverage. How much are you paying annually, what is the deductible and what percentage of medical costs are taken care of after your deductible is reached. Keep this information and a copy of your current policy with you while you are looking at new providers.
Make a list of any medications that you or your dependants are taking. Add up the total cost annually. If these are looked after under your current plan, add separately what your co-pay is and how much it would cost without being insured.
Determine what routine doctor visits you make throughout the year. Add up their cost with co-pay if they are currently insured and how much they would be without being insured. You can inquire with your doctor about his or her fee for visits if you are uncertain what the cost without coverage would be.
Consider how many unplanned appointments you have had for potentially recurring minor illnesses in the last several years. For example, the common cold or flu. Determine an average cost per year on them. Again, if possible list separately the cost with and without having a plan.
If you wear contacts or glasses how much do you spend on them a year. How much on lens cleaners and other related medical supplies?
Do you have a condition that requires you to rent or purchase medical equipment, like oxygen or a wheel chair? Tally these expenses with coverage and without.
Consider for yourself, how much you can afford "out of pocket" for coverage and deductibles.
Understanding Rates, Deductibles and Coverage
Rates
Your Rate, is the amount of money you pay to a provider for your medical plan. Obviously you want to get the most affordable rate you can. However, you should make certain to weigh the affordability of the rate with your income, annual medical expenses, deductible and coverage.
Deductibles
Most policies have a deductible, a set amount of money that you will have to pay out of pocket before the plan's service period starts and the insurer begins to share costs. The exact details vary from policy to policy and deductibles have a range. Sometimes, higher deductibles coincide with a greater percentage of coverage, but this is not necessarily always the case.
Coverage
Once your deductible is met, your policy is an agreement by your provider to share a percentage of your costs. Coverage can range from 100% and down. Sometimes it can vary within the policy itself depending on the medical expense, status of the situation (preventative, elective, emergency)and the service provider. Regardless of the size of your deductible, it is important to consider your options, in particular for emergency and major illness.This is important because unplanned hospital visits can be very costly. Should you be in an accident or have a catastrophic illness even paying 30% of your total bill can difficult or out of reach.
Your Doctor and Medical Records
Your new plan may have a different network from your current one. Before you switch, find out if your primary care physician and other routine medical professionals are a part of a potential insurer's network. If they are not, you might be able to select a policy that will allow you to continue seeing them with your new plan. However, if a change in carrier is going to mean a change in what professionals you see, then you will want to make a note of some specific information so that your records can easily follow you. For each professional that you have seen or see routinely make a note of the following before changing plans and seeing someone new:
The name of the practice. This is important if it is different from their name.
The providers full name and credentials.
The full address for the physician.
Telephone and fax numbers
Date of your last visit
Current prescribed medications and courses of treatment
Pre-existing Conditions
Carriers do have a list of pre-existing conditions that they may not cover. These are certain medical conditions that were included by a former provider. Do not be frightened away the term. HIPAA, the medical industries governing body has provided certain protections and requirements that carriers follow concerning pre-existing conditions. For some conditions and under some policies, there can still be a "waiting period" before the pre-existing condition is included. The existence of waiting periods and their duration vary. Each carrier has their own list of pre-existing conditions. Inquire with your potential insurer what conditions are on their list and what the waiting period is for any of the conditions that you might have.
Don't wait to Switch!
Medical needs and bills do not wait, so gaps in coverage can be costly to your health and your finances. Find and obtain a new policy before your current one runs out.
Get Quotes from Multiple Insurers and Compare Them
As with other major purchases it is always a good idea to shop around and get quotes from multiple companies. Whether you are looking for primary, supplemental or short term coverage, you can get quotes and information from leading companies now by selecting the Compare Now button on this site.
Next Step