About Health Insurance
Health Insurance Terminology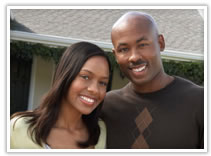 Do you value your wellbeing? You need to value it, and you should also value what health insurance can do for you. It is up to you to make sure that you know what is going on with your policy at all times. The following are some of the pieces that you might come in contact with. Make sure you know what these pieces are and how to define them. You should only want a policy that helps you out, because anything less means that you are just wasting your money and efforts. Take your time and get the protection that both you and your loved ones deserve. It is not as hard as you might think it is.
Co-Payment
When you get medical coverage you are going to have to know what your co-pay is. The co-payment is the amount that you will have to pay when you go to see a doctor. You will pay this amount and then the provider will cover the rest of the costs associated with the treatment(s). There will be a flat fee depending on the circumstance, so get to know it. It is a responsibility you must have.
PPO
PPO stands for Preferred Provider Organization. You will have to agree to use the providers that are within the network. If you do this then you will get discounted services. Some people might choose to use a provider not within the network. If this is the case then you will be able to get some of your charges reimbursed. Just make sure you understand who is in the network.
HMO
HMO stands for Health Maintenance Organization. This is when you sign up for a prepaid medical plan. Once you sign up for this plan then you are agreeing that you will use a list of the specific providers that deal with your insurance. If you want to use someone else then it will be up to you to handle the costs of the coverage. Make sure you understand what is going on so you can have complete peace of mind at all times.
Supplemental Medical Benefits
You might understand this part of medical insurance as Part B. This is when you get coverage that is not going to be included in the main package. It also will cover the basic medical expenses that you might have. This is something that the government will help you pay for.
Next Step