Coverage Options
An Epidemic in Itself: Young Adults Without Coverage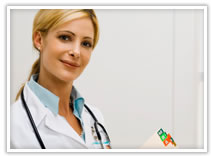 Recent reports show that as many as thirty-nine percent of high-school and thirty-five percent of college graduates will spend at least part of their first year out of school without insurance. The number of uninsured young adults has risen each year since 2003. In 2005, over thirteen million people between the ages of nineteen and twenty-nine went without having a policy, and closer to fourteen million went without in 2006.
The reason that so many are prone to go without a policy is because there are transition periods: many insurers discontinue your policy when you graduate, or if you're no longer considered dependent. The State Children's Health Insurance Program and Medicaid-- both public programs-- discontinue service at the age of nineteen, expecting individuals to find a job with benefits. Unfortunately, many of the jobs available to this age group simply don't have benefits, or they may kick in after being employed for a certain length of time-- and getting a job may be easier said than done, especially for those without a college education. No one wants to be stuck without protection when an accident arises, and particularly at a financially vulnerable time in their lives.
Efforts Being Made to Insure Young Adults
Although lack of coverage is still an issue with younger people, there has been some progress to remedy the situation; twenty states have passed laws obliging insurers to lengthen coverage for minors past the ages of eight- and nineteen. The age limits in these states can range from twenty-four years old, up to thirty elsewhere. An additional law has been proposed that would look after those up to the age of twenty-five, if the son or daughter is considered dependent and their parent works for the government.
The biggest boon could come from federal programs (such as Medicaid)-- which looks after our nation's poorest and, thus, most at risk-- being compelled to extend their service by several years. Far more of the lower class goes without having a plan yearly than does the middle and upper classes. Such a change would look after over seven million uninsured younger individuals living well below the poverty line. States could also help by having the universities-- which they fund-- provide service for both part- and full-time students.
The problem of those going without a policy needs to addressed in the public and private sectors. Coverage, first, needs to be more affordable, which involves reducing the costs of necessary medical care. Unless universal health care becomes a reality, something needs to be done about our country's uninsured young adults soon.
Additional Resources:
PBS Report on Young Adults Without Health Insurance
Next Step