Health Insurance Tips
Can I Use an Out-of-Network Provider?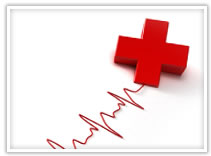 One of the questions policyholders ask the most frequently about their health insurance is whether they can visit an out-of-network provider. Irrespective of the type of policy you have, you can always see any provider you wish; it's just a matter of how much your insurer will reimburse you for the visit. The level of reimbursement for out-of-network care varies widely among different policies, with some plans not offering any coverage.
HMO Policies
Opting for an HMO policy is an effective way to minimize your health premiums, but these types of options typically offer the least amount of flexibility in terms of physician selection. Traditionally, HMOs do not offer coverage for non-network care. Even if you have a referral to see a specialist, you must still stay within the confines of the HMO's provider's qualifying doctors. If you choose an option outside, you will have to pay all or most of the cost out of pocket.
PPO Policies
PPO options allow members more choice and flexibility in their care selections. If you see an unqualifying provider on a PPO plan, you will receive some reimbursement for the services, but not as much as if you had stayed in network. Outside visits usually have higher co-insurance or co-pays in order to compensate the insurer for the physician's higher prices. With a PPO, you do not have to have a referral to see a specialist, whether in or out of network. Furthermore, with some policies, you might have to pay for outside care out of pocket and then submit the bill to your insurer for partial reimbursement.
POS Policies
If you have a POS policy, you will have to pay for outside treatment yourself unless your primary care physician (PCP) specifically gives you a referral to such a physician. When you have a referral from your PCP for this type of treatment, the POS policy will reimburse you for the visit at the same rate they would for in-network care. In this way, a POS option is like a mix between an HMO and a PPO.
Indemnity Plans
Traditional health insurance, or an indemnity plan, allows you to visit any physician you wish while still receiving the same rate of reimbursement. Indemnity policies do not have groups wherein they have negotiated lower rates with certain doctors, so policyholders have a great degree of freedom in selection. Usually, regardless of the physician you visit, you will be reimbursed for 80% of the costs with an indemnity plan.
Next Step