Health Insurance Tips
Tips On Finding Good Health Insurance Deals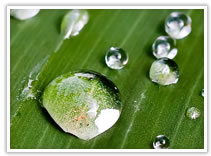 If you are one of the many Americans that are not provided with health insurance through your employer, you are probably familiar with the anxiety of not having coverage. You may have considered purchasing a policy on your own but how does one know where to begin? There are a myriad of insurers out there who have complex systems of plans and costs. To further complicate matters, there is a patchwork of differing laws and regulations depending on where you live that can impact what type of options are available to you and how much they cost. It is always a good decision to purchase a policy. However you want to avoid overpaying or getting stuck in a bad policy that doesn't suit your needs. Here are some tips that you can use to help you navigate the absurdly complex system and get the protection you want and deserve:
Make sure to familiarize yourself with the laws and regulations of your state regarding individually purchased offering. For instance, certain states might have protections for individuals with preexisting medical conditions, but others may not. It is absolutely key that you know and understand the specific rules in your area.
Make sure that you have properly researched as many offerings as possible. You may want to find a broker if you do not have the time or the patience to read and understand the mounds of information that exist. There are also web site that specialize in helping consumers compare and pick policies that fit their needs.
Make sure you do the math. Usually you get what you pay for, but you don't want the opposite to be true. You do not want to pay an amount that does not provide certain coverage when another will for the same price. Also, premiums, deductibles, and copays can be confusing, make sure you add up everything before making your decision. Beware of products that seem too good to be true, they probably are.
If you happen to find an option that sounds good for you and works with your budget, you need to get a complete copy of what the contract will look like before you purchase. You need to read through the entire policy and make watch for exceptions and clauses that will deny you coverage that you may need. This can be the most daunting part of the buying process, but it is a must if you desire to make sure you are getting the protection you need.
Once you have decided on a plan, you need to be as careful as possible when filling out the application. If you are dishonest, or make simple mistakes, your policy could become null and void or you could be denied coverage. Take your time with the paperwork. You don't want to end up paying for a hasty mistake.
Next Step