Arizona Health Insurance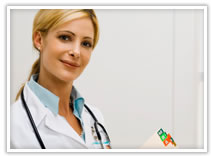 With its mild winters and abundance of outdoor activities, Arizona seems highly conducive to physical activity and general wellbeing. According the United Health Foundation, Arizona ranks as the 31st healthiest state in the country. The ranking is based on frequency of events like violent crime and death as well as activities such as exercising and smoking. Like every other state, this state has a Medicaid program to help people with low incomes access quality care. The Medicaid program is known as the Arizona Health Care Cost Containment System, or AHCCCS (pronounced "access"). Low-cost coverage, known as Arizona KidsCare, is also available for children from eligible families and includes vision, medical, and dental care. Of course, the state government does not have a monopoly on affordable protection. Individual medical plans are available to those who do not receive such benefits from their employers or the state.
Finding the Protection You Need
If you need to buy a medical plan, you have several different purchasing options. You can always choose to shop the traditional way, by either visiting or telephoning the agents of various insurers to compare premiums and policy types. Of course, this method is incredibly time-consuming and can be frustratingly inefficient. One alternative is to purchase coverage through a broker. These individuals typically work on commission from several different providers, so they can give you a more complete picture of the options available. In a commission-based transaction, though, the cost and pressure to buy tend to be higher. Probably the best alternative to both of the aforementioned methods is shopping online for affordable options. The online marketplace is full of reputable providers, which makes the Internet a competitive venue for insurers. You will see that prices on local policies are substantially lower than what you might find in person or over the phone. Whether you need individual or group coverage, the Web is the best place to find the most affordable premiums.
Compare Quotes and Save Money
Naturally, not all sites related to buying insurance will be equally helpful. What you need is a site that provides complimentary estimates from several insurers, not just one. In this way, you get the most accurate and economical representation of what kind of coverage is out there. On this site, we display pricing side-by-side and provide a minimum of four different rates simultaneously. Almost all major local carriers participate in our quote and referral program, so all you have to do to see their lowest premiums is enter your information to the field above. The no-cost offers you will see on medical plans come with no strings attached. In fact, our site even allows you to save your information to reference or return later. Shop for protection the simple, affordable way by requesting your free pricing estimates today.
Next Step