Coverage Options
Learn More About Coverage Options for Veterans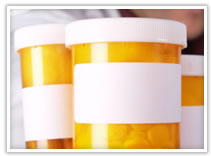 Healthcare continues to dominate political debates and news headlines these days as premiums continue to skyrocket. Most people are left to fend for themselves when it comes to finding a plan that will offer good benefits at an affordable price. If you are a veteran of the armed services, we wanted to include some valuable information that can help you make an informed buying decision for the future. There are plenty of benefits you may be able to locate and qualify for if you simply know where to look. We have compiled this information to make the process easier for you to navigate.
What is Veterans Coverage?
There are plenty of things that separate armed services veterans from other potential policyholders. Many returning individuals who have served have suffered injuries in combat and need special care and rehabilitation. Many of these injuries have life-altering ramifications that need to be addressed and looked after. Unfortunately, some providers don't offer adequate coverage options to handle a major injury which is why progress has been made in establishing veteran medical benefits. The Veterans Health Administration has set up over 1,700 care sites and serve over 8.3 million service members each year. This is part of the United States Department of Veterans Affairs and they are devoted to helping service members receive the care they need. This organization has been around as far back as 1636 when it offered assistance to soldiers provided by the colony. The VA Strategic Plan looks to address needs in 16 dynamic ways. From specialized treatment to assistance in finding VHA doctors in your area, they are committed to helping you enjoy a high quality of life after service. If you are struggling to find a viable care option from a reputable insurer, it might be in your best interest to examine administrations such as this.
Additional Options
Sometimes service members are interested in including their family members on their coverage from the VHA. You will want to contact them directly to see what options are available. Sometimes there are plans that extend protection to loved ones in addition to the individual health benefits, treatments and wellness programs offered by the organization, with some being specially tailored to women and their needs. The organization features specially trained Patient Advocates that can help address any concerns you may have about getting coverage.
Next Step