Health Insurance Tips
Should People Pay for Being Overweight?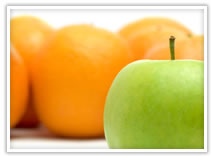 If you're overweight and working for the Alabama government, your state may have just given you some incentive to drop some pounds. The nearly 38,000 state employees have until 2010 to get into shape or will face a $25 charge for their coverage that is currently free. With over 30% of their population obese, the Alabama government sees this as a positive incentive in getting employees in shape. While some may see this as discrimination or at least a slap in the face of overweight individuals, the Alabama government wants people to know that it's trying to help workers, not punish them. As long as employees get a free wellness screening before 2010, they won't be charged anything extra for the entire year. Should the wellness screenings turn up issues such as high cholesterol, high blood pressure, or obesity, employees will be asked to enroll in a free wellness program or go about getting in shape on their own. Before 2011, they'll be asked to attend a follow-up screening and those individuals that show positive results won't have to deal with the "fat fee." Those that don't show positive results or don't bother showing up for the screenings will have to pay the fee. A plan like this certainly has the potential to be a controversial and explosive topic, especially considering that you don't have to be obese to suffer from high blood pressures or other typical problems associated with obesity. However, there seems to be little resistance to the new policy so far, as the Alabama State Employees Association has yet to object to it and probably won't. Here's a look at some other facts you should know about Alabama's "fat fee."
What You Should Know about the Fat Fee
While Alabama isn't trying to punish people for being overweight, their experiment should save the state a significant amount of money. The government does plan on spending over $1.5 million this year in testing and wellness programs, but will start saving money next year and every year after.
Research shows that obese individuals have higher medical expenses than healthy individuals. One study shows that someone with a body mass index of 35-39 generates over $1,700 a year more in medical expenses than someone with a normal BMI, which is about 25.
Alabama isn't the only state using weight as an insurance savings incentive, as several others offer discounts or credits for people pursuing a healthy lifestyle. Workers in Ohio get $50 for taking wellness assessments and Arkansas even offers monthly discounts for employees that participating in wellness programs.
Next Step